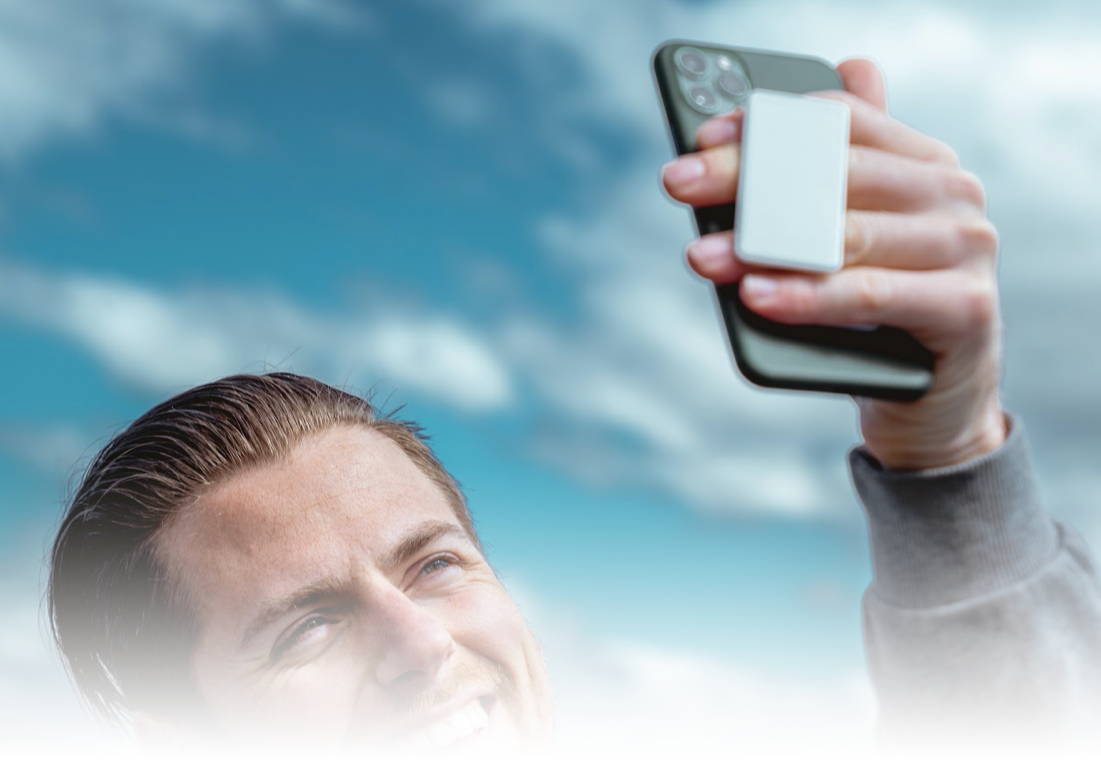 Effortless grip. 2-way kickstand. Artist-designed.
It's how your phone was meant to feel. Your phone will
never be the same

---
---
Our patented HANDLstick design makes your phone a true extension of your hand, before snapping back into place.
---
---
Quickly snap your HANDLstick into place for easy viewing, whether to scroll, FaceTime, or wait for an important text.
---
---
Kick back and watch your favorite shows, anywhere you go.
---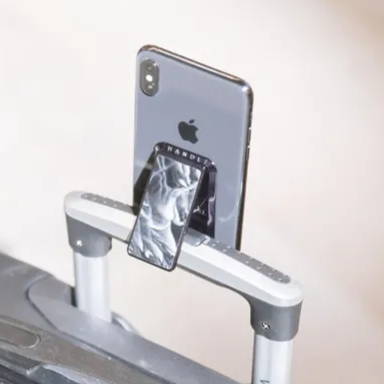 ---
Easily mount your phone on any slim surface, whether it's your carry-on at the airport or laptop at home.
---
From premium leather to purple glitter, we've
got a HANDLstick for everyone.
---
Does it work with any phone?
Yes! Pairs with any device, strong adhesive attaches the base directly to the back of your device or case.
How does the kickstand work?
Our multi-functional kickstand clips into portrait mode and easily flips into landscape mode for multi-dimensional viewing. A patented elastic design holds it firmly and snaps back into place.
Yes! Effortless, secure grip allows you to scroll endlessly, take better photos, and more with complete comfort.
Is it helpful for filming?

Yes! Take better selfies, stabilize video and so much more.
What makes HANDL different?
HANDL was designed and founded by Allen Hirsch, a world-renowned New York-based artist. In his words, "with HANDL, we replace that stressful grip on our devices with a feeling that our phones are an organic extension of our hands and fingers." Unlike our competitors, we truly marry form and function.
Save $10 when you buy a HANDLstick + car mount.
Convenient Use. This universal air vent car mount is designed for easy use. Simply drop your HANDL into place to use your phone hands-free.
Rotating Mount. All of our products fit securely into the mount and can be adjusted to fit the perfect angle.
Pairs Perfectly. You can take advantage of any HANDL products to enjoy convenient mobile use.
Join the HANDL community to stay in the loop!